The best restaurant in Bacolod is the totally excellent Negros Museum Cafe.  Located right beside the Bacolod Negros Museum, the museum cafe has been surprisingly passed over by many people.
If you haven't been to the Negros Museum Cafe, you are totally missing out on a wonderful gastronomic experience.
The Dining area is a wide, well lit room that takes advantage of the natural sunlight.  Fresh flower/plant arrangements adorn the tables.  Don't be misled by the lack of diners.  This is a  hidden gem of a cafe.  A real diamond in the rough.
The food counter is well lit and well arranged.  Don't be afraid to whip out your camera and take pics!  Feel free to browse the menu… which contains… some of the best of what Bacolod and Negros Occidental has to offer!    Luscious cured Ham from Talisay, Bacolod Spiced Pork belly, Fresh made cheese from La Carlotta,   Fresh baked Black sesame Bread, Corn Bread and whole wheat Bread!
And for those who want a strong drink with their meal, the Negros Museum cafe brews its own RUM!
We suggest you try their totally excellent sandwiches (you choose what kind of bread to use!)  Whatever sandwich you chose, the bread is lovingly toasted, buttered and laden with generous amounts of premium Bacolod meats, fresh vegetables, herbs and home made atchara!
If you're in the mood for something more elaborate and substantial try out their specials of the week!
If you want rice, you can have Bacolod organic brown rice..
The Bacolod Food hunters were totally enchanted by the Negros Museum Cafe!
Of course, no meal is complete without dessert and the Museum cafe has one of the most delicious apple cakes ever!
They bake their own bread and there is a staggering variety to chose from!
We were able to catch a few art exhibits while dining at the museum cafe.  Yes, the museum exhibits works by local artists.
Paintings of the ruins.
So come on and visit the Negros Museum Cafe!  We recommend you guys also take a tour of the Negros Museum! You certainly won't regret it.  We love it so much… We're systematically eating through everything on the menu.   :-)   Operating days are from TUESDAY to SUNDAY.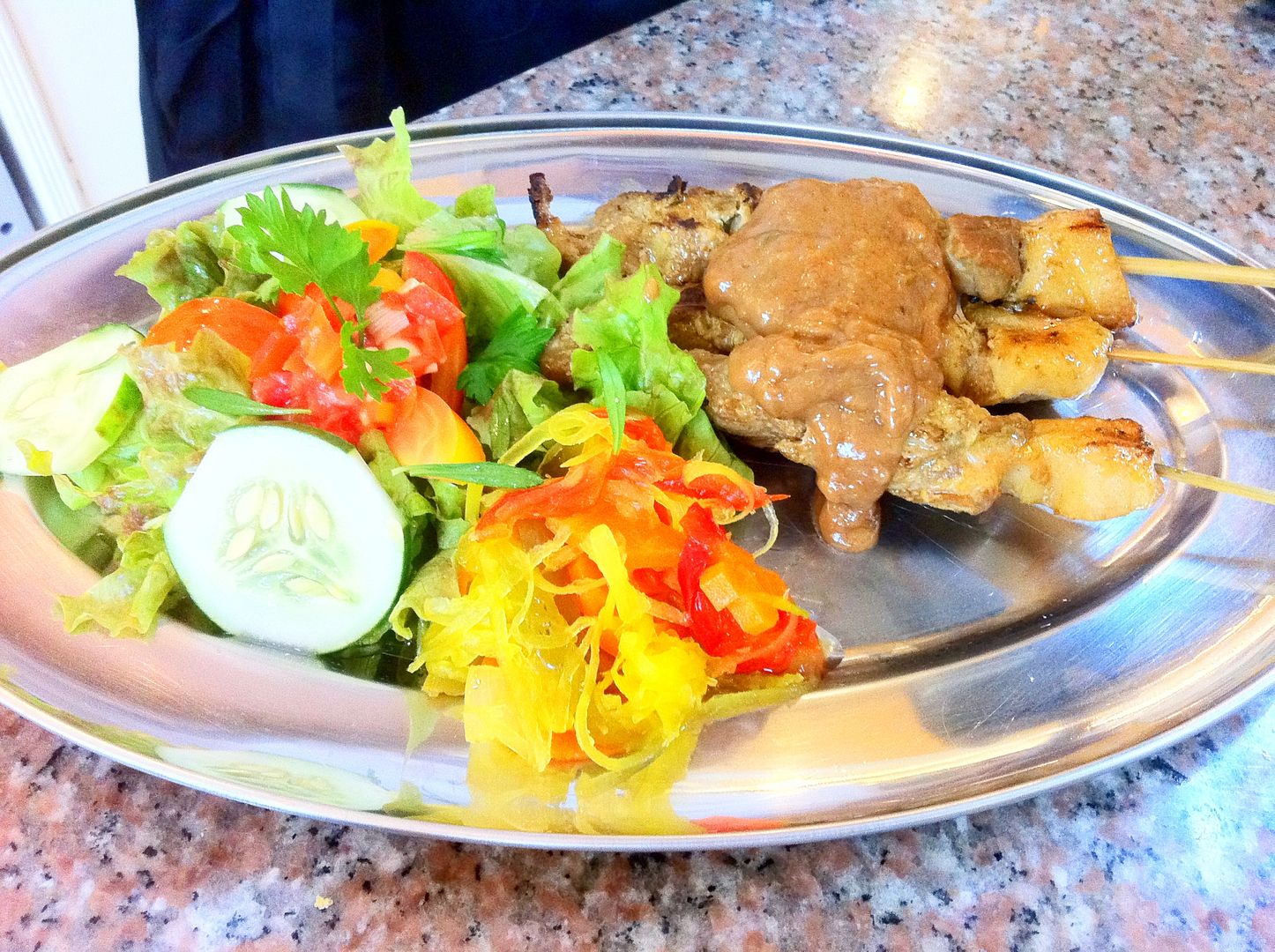 For those who want a drink, the Negros Museum cafe also has a bar and they can whip up a lot of drinks.  Here they show us how to make Bacolod Sunrise.
THE MUSEUM CAFE ALSO HAS WEEKLY SPECIALS!   Get on their mailing list and receive updates on their specials of the week! Want to be on the mailing list?  Please leave us a message with your e-mail in the comments section and we'll add/forward their weekly menu to you.
Try out the 360 panoramas I took of the place! Click the photos and allow them to load!